Dental CT Scan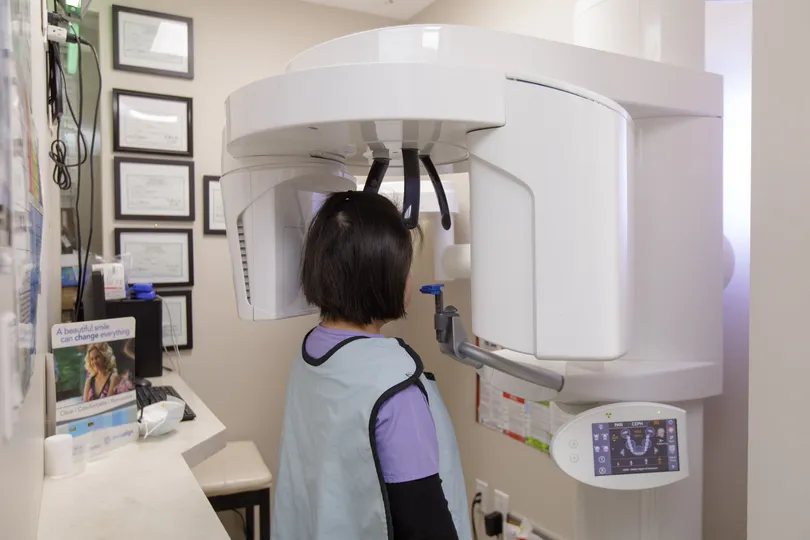 With a single 360-degree pass around the head, the CBCT can capture digital images of teeth, soft and hard tissues, and nerve pathways with greater precision than 2-D X-rays. Digital images are superior to a typical pano or intraoral image, spotlighting areas not visible any other way. Our state of the art CT Scan has 90% less radiation exposure than traditional CT scans, with scans taking 30 seconds to 1 minute compared to the 1 hour typically required on traditional CT scans.
Dental implants – allows precise planning and placement of dental implants.
Allows Assessment of Relative Bone Quality
Endodontics - for clear-cut 3D viewing of root canals.
Temporomandibular Joint– diagnosing TMJ related problems
Orthodontics

– evaluating facial structures and teeth.
iTERO Element digital scanner
As the latest in dental optical technology, the iTero scanner accurately captures the structure of teeth and gums and stores the information digitally. The scanner is a compact, hand held wand that can be stopped and started as many times as necessary by our dentists.

Your mouth is scanned with a radiation-free laser and, in as little as two to three minutes, the iTero system renders a digitally perfect, 3D impression of your teeth and soft tissue structures
Through digital software, you can follow the progress of the scans, including a 3D model of your teeth on a computer screen. The iTero scanner can be used for any restorative treatment including crowns, veneers, inlays/onlays, bridges, and implants, as well as orthodontic treatments like Invisalign®.
Gives us ability to see digital image of teeth in 3D, allowing us to instantly visualize the treatment process.
Eliminates the need for traditional impressions that stuffs a big gum in the mouth and can be easily broken, rejected or misplaced.
Ensures accurate impression from the start, improving treatment results and patient comfort.


WaterLase Laser (No Shot. No Drill. No Fear)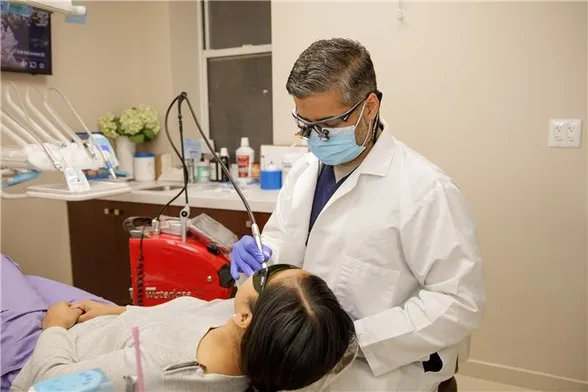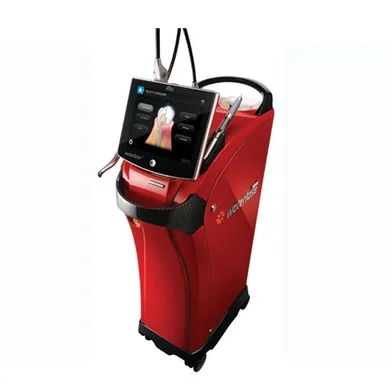 A better way to get your dentistry done. Waterlase laser allows us to perform dental procedures nearly pain free with few shots, less need for anesthesia, less drilling and fewer numb lips.
Cutting teeth and gums with WaterLase does not generate heat, vibration or pressure that are the primary causes of pain when using traditional dental drill
Using the WaterLase for gum procedures reduces bleeding, post-operative pain, swelling and the need for pain medication in many cases
Able to remove tooth enamel decay, bone and gum tissue precisely while leaving surrounding areas unaffected
Reduces damage to healthy portions of the tooth and minimizes trauma
Due to its conservative cutting action, the WaterLase performs many soft tissue procedures with little or no bleeding and less post-op swelling
Dental Microscope
Provides 400 times more visual accuracy than the naked eye and 100 times the visual information than traditional dental loupes
The increased magnification allows doctors to access small, narrow canal opening without unnecessarily removing tooth structure.
Enhanced precision through magnification for Root Canal Treatment
Better diagnose and predictably treat the patients
Epic Laser
An ideal teeth-whitening solution with an average of 4-6 shades in only 20 minutes of treatment time (not including set-up or take-down) , faster than any other in-office whitening systems. Epic Laser offers the most precise control of tissue cutting for different procedures and tissue biotypes, ensuring supreme patient comfort
Electrc Hand pieces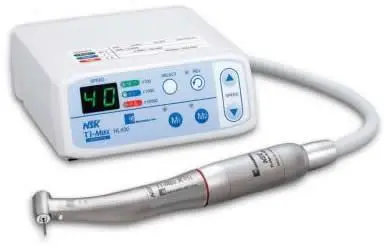 Electric hand pieces allows tooth preparations to be done with more precision, less noise and less vibration. It drastically improves the dental experience for our patients and results in significantly better patient comfort. Electric hand pieces can assist in hygiene procedures and can be used with rotary cutting instruments. Electric hand pieces offer a smooth delivery of material which puts less stress on the healthy tooth structure. tooth .