Dr. Farzaneh Hosein Khezri, General and Cosmetic Dentist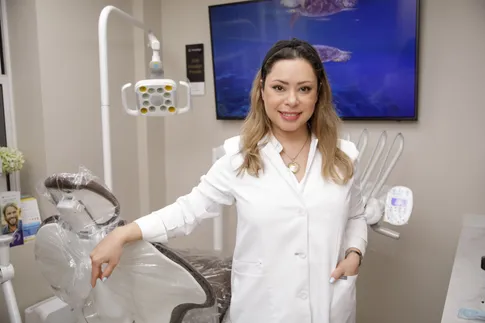 Dr. Khezri started her dental education in Tehran University of Medical sciences where she earned her DDS degree as well as her certificate of Advanced Graduate Studies in Prosthodontics. Dr. Khezri worked for 4 years in private practice before moving to Canada to further advance her professional development, where she passed the assessment exam for foreign dentists with the highest score in Canadian dental exam history. Dr. Khezri furthered her training and graduated from the Faculty of Dentistry at the University of Toronto with a Doctor of Dental Surgery degree, where she received the John A. Bothwell scholarship as the most outstanding student in clinical prosthodontics.

Dr. Khezri continued her training at the General Practice Residency program at the Montefiore Medical Center in New York, where she took care of patients in need of full mouth rehabilitation with implants and smile design makeovers with a combination of veneers, crowns, inlays, onlays and dental implants. She also helps patients with worn down dentition by performing full mouth reconstruction and follows up with hygiene and diet education.
Dr. Khezri lives in New York City with her husband and enjoy walks in Central Park and exploring local restaurants.
Dr. Khezri is fluent in English and Farsi.