Dr. Yi-Ling Shiao, Owner and General and Cosmetic Dentist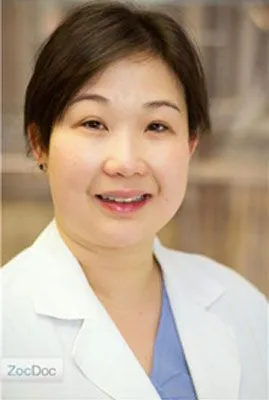 Dr. Yi-Ling Shiao was born in Taiwan and grew up in Los Angeles, California. She completed her undergraduate degree in biochemistry major at the University of California at Los Angeles and subsequently received her Doctor of Dental Surgery degree from the New York University College of Dentistry. Dr. Shiao passed North East Regional Board Examination. After completing her DDS degree, Dr. Shiao completed General Practice Residency (GPR) program at Interfaith Medical Center in Brooklyn, New York. Dr. Shiao is certified as Invisalign and ClearCorrect provider to perform clear aligner therapy. Dr. Shiao has completed two years training in an implant program at NYU College of Dentistry. In addition Dr. Shiao has also two years continuing education in orthodontics training sponsored by IAO/AOS.
Dr. Shiao started Expert Dental in New York City and practice general dentistry in all aspects of dental care, including periodic dental check up, dental cleaning, white cosmetic filling, teeth whitening, root canal treatment, dental crowns, dental bridges, surgical and prosthetic implants, braces, veneers, onlays, inlays, denture, Invisalign, ClearCorrect etc. Dr. Shiao speaks English and Mandarin Chinese.
Professional memberships
American Dental Association
Second District Dental Society
New York State Dental Association
International Congress of Oral Implantologists (ICOI) member
ICOI fellowship
Member of International association of Orthodontics
Member of New York Academy of Oral Rehabilitation
Member of Academy of General Dentistry